I haven't watched American Idol since that gray-haired guy beat out that chick. BUT today. Well,
tonight
, I finally watched an episode.
And I've seen something of a look-a-like conspiracy.
Let's start with 23 year old finalist Mr. Kris Allen.
He has this UNCANNY resemblance to Adamo Ruggiero,
Marco Del Rossi from Degrassi: the Next Generation
.
I watched tonight and was gasping, "OH MY GOSH! MARCO! Whatcha doing on American Idol?"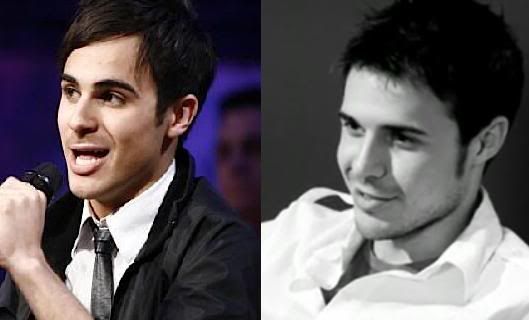 Next...
Allison Iraheta and Kelly Clarkson; poof and all.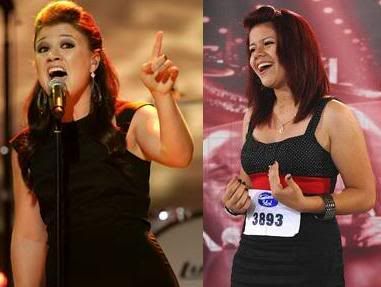 Okay maybe that's a stretch but the next one is dead on.
3rdly... and most closely resembling...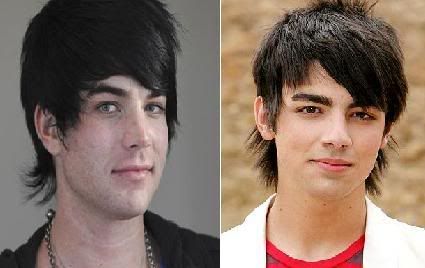 Adam Lambert and Joe Jonas.
Now that is like whoa...
They have the same hair, eye brows, simple expression, faux bad boy attitude that has the preteen girls squealing.
They maybe 10 years apart, age wise, but they look darn close.
And lastly just for fun.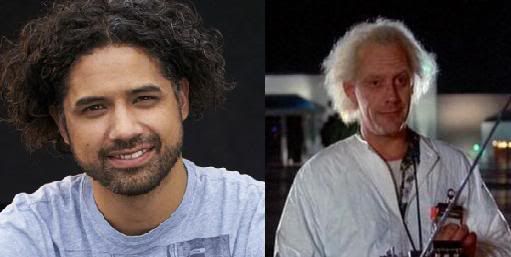 Kai Kalama and Doc Brown.
If you don't know who Doc Brown is.... Then I am VERY sad.